CORE BRAND

MITSUYA CIDER
Carbonated beverage embraced by Japanese consumers since 1884.

CALPIS®
No.1 in Japanese market by sales, lactic acid drink category, sold for more than 100 years.
Source: SRI survey by INTAGE, lactic acid drink market, January - December 2018 (cumulative amount sold), by manufacturer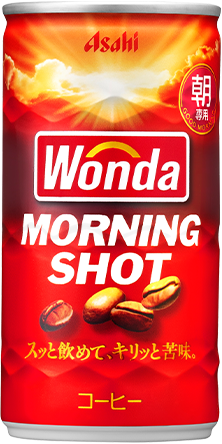 WONDA
The brand name is derived from the English word "wonderful".
This "inspiring, moving and positive" brand helps people to live wonderful lives.

JUROKUCHA
Popular with customers, this Japanese "blended tea" is a pioneer of this sector because of its innovative and health-conscious use of 16 different healthy ingredients.

WILKINSON
The original and long-selling sparkling water in the Japanese market, enjoyed by Japanese consumers since 1904.

OISIIMIZU
Natural mineral water that is kind to drinkers' health and allows them to enjoy its natural goodness with peace of mind.
Providing safe and secure water in an easy-to-drink format.
* "CALPIS" is a registered trademark of Asahi Soft Drinks Co., Ltd.